Alsace Pinot Blanc Medal 2021
Information and Soil
Marl and sandstone soil
Tasting notes
Robe : pale yellow colour | golden reflects
Bouquet : mirabelle plum | flowers | white fruits
Taste : fresh attack | smooth midpalate | refreshing finish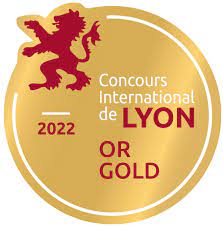 Greedy accordings
Shrimp salad
Cold roast chicken
Tuna tartar with apple
Tarte flambée | Olive pie
Learn more
Vintage 2021 : During first six months, vineyard was watered by 600 to 720 mm of rain. With temperatures on average rather cool, winegrowers had to juggle between the maturity and health of the grapes to harvest at the most suitable time for each variety and each plot.
Analytical parameters
Residual sugar : 3.8 g/l
Acidity H2SO4 : 4.21 g/l
Degrees of Alcohol : 11.91% vol.